Saw where Elan Gale, producer on The Bachelor' reality series, got into it with a passenger on a recent flight. The passenger was upset because she, "Diane" was going to miss Thanksgiving dinner with her family. Gale noted that all the passengers were going to miss Thanksgiving dinner:
"Our flight is delayed. A woman on here is very upset because she has Thanksgiving plans. She is the only one obviously. Praying for her"
Ha, ha. The TV producer then turned up the heat by sending Diane a glass of wine with a written note. It turned out the flight attendant refused to deliver what ended up being two bottles of vodka, and Gale delivered them himself! He then tweeted a photo of the note with his over 144,000 followers. The woman responded with a note saying Gale was an awful person, and she felt sorry for his family. Then it got out of hand. Gale wrote Diane and told her to "eat his d**k". Diane wrote she would speak with authorities when they landed; Gale told her they would be arresting her for cannibalism. Diane slapped Gale in the terminal, after which Gale passed her his Twitter handle and the details of the entire event. The whole story ended with Gale's mother sending Diane a personal message: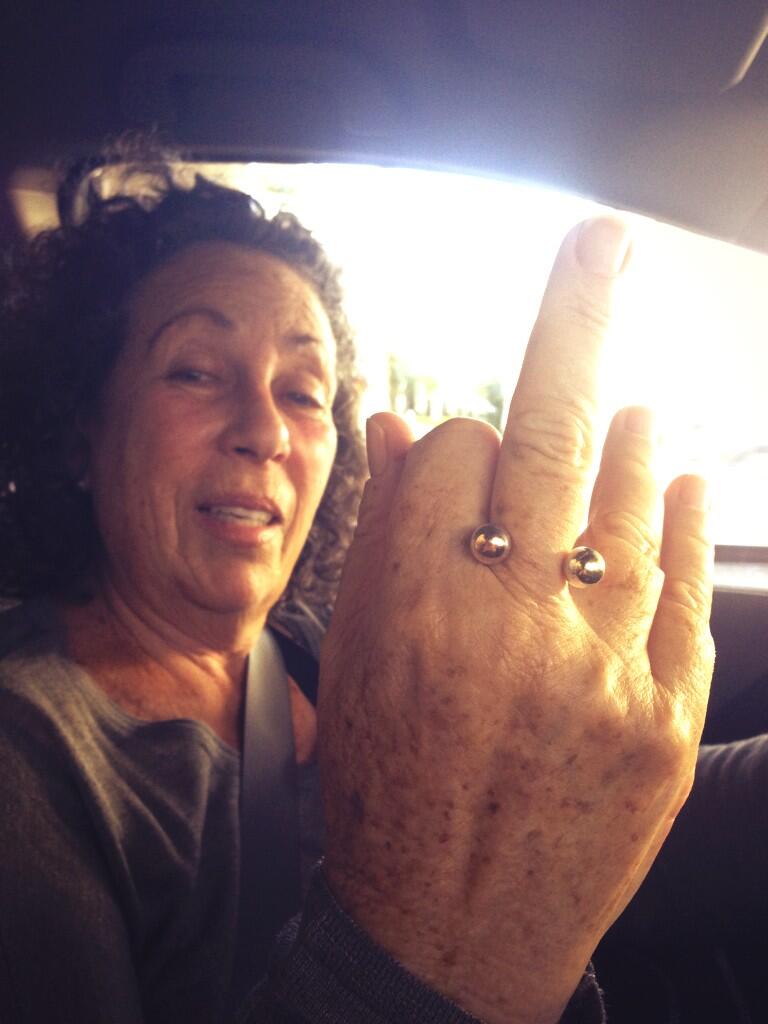 Ha, ha! We've talked about the Bachelor in this space. I have to say, what Gale did was what I've wanted to do on several flights. You know, passenger X who thinks they are the only person on the flight, and the entire crew is there for them. They should be allowed to get off the plane right then.
Hey Diane: Kiss my ass. Sincerely, Anyone who's ever gotten on a plane and had some selfish ahole messing around with the crew.